SeaBird RV Park is located just 3 Blocks off Hwy 60 in downtown Matagorda, Texas.
We are Matagorda's largest RV Park, with twenty one 48 ft. spaces.
Many of our RV spaces are drive through for your convenience.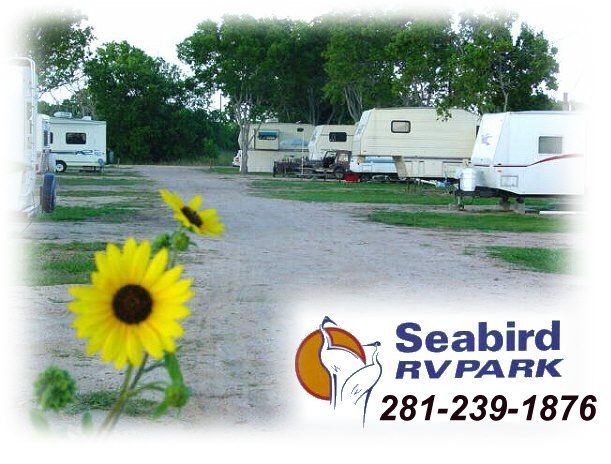 SeaBird RV Park Features Include:
30 amp and 50 amp electrical service
Well lighted safe and secure area
Our Rental Rates include:
Electricity, water, sewer, and garbage
To find us, just turn at the corner of Cypress St. and State Hwy. 60
and travel a short three blocks to SeaBird RV Park.
Call today.....979-863-7229
Send Email to
seabird2@att.net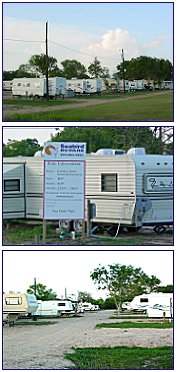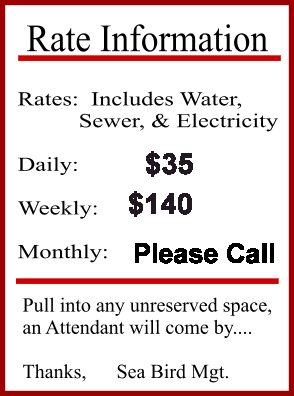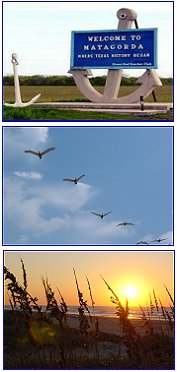 Send Email to
seabird2@att.net


Website by ADC Web Design
Use of Any Images or Content on this page is Prohibited.